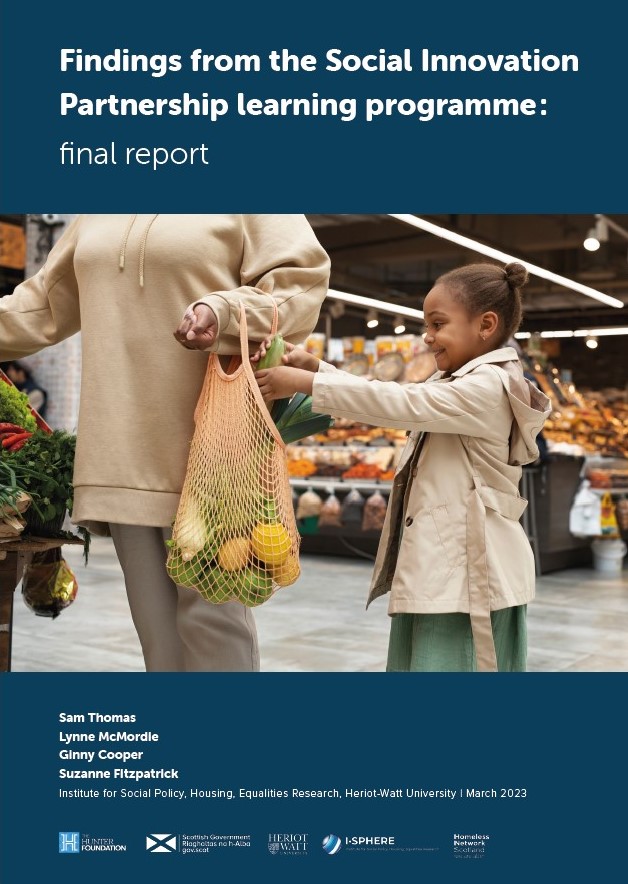 New research published today by the Institute of Social Policy, Housing, Equalities Research (I-SPHERE) at Heriot-Watt University presents the final findings from a three-year programme of research with the Social Innovation Partnership (SIP), a unique collaboration between the Scottish Government, the Hunter Foundation, and a selection of social entrepreneurs.
The SIP is an important innovation in testing the proposition that public policy should aim at enhancing people's capabilities. Looking through a capabilities 'lens' can involve focusing on the outcomes that are valuable to individuals, while recognising that wider factors such as people's material circumstance influence whether they are achieved.
Our research concludes that the SIP's potential to influence public service reform lies principally in bringing together national policymaking and local delivery in a mutually supportive way: one which recognises the interrelationship between capability-informed and poverty-informed approaches, balances the roles of both lived and learned experience, and acknowledges the indispensability of national leadership as well as its limitations.
The research sought to understand both the impact that work supported through the SIP is having and wider learning that can be drawn from it. In the report, we make a number of recommendations for policymakers, practitioners and funders, including that:
Scottish Government should adopt capability-enhancing policies that recognise both the significance of individual agency and the role of material resources in helping people to develop and exercise their capabilities.
All approaches to support for those experiencing poverty and disadvantage should be explicitly poverty-informed, focusing on resolving the financial and material hardships that people face alongside any social, emotional, health or other issues.
SIP partners and other support providers should adopt a systematic approach to needs assessment that works to identify people's material and other needs, as well as the extent and role of their existing support networks.
The report is published in full today, with an accompanying executive summary that summarises the key findings:
Download the executive summary
Through the process of this research, we have also developed an evaluation guide in partnership with two SIP partners, COVEY Befriending and Stepwell. Based on Stepwell's own evaluation journey, it describes a realist approach for developing proportionate outcome evaluation of capability-informed support, and provides a framework which organisations can use to design or commission evaluation to address these questions.